Leaving your car in a parking lot in Compton to be shipped to Germany is a smack in the face tothe reality that awaits us: We are actually moving to Germany!!! Our car is no longer in our possession!
We took our first big step towards moving by shipping Dan's car overseas this weekend. Dan and I had extremely different experiences on Monday when one of us spent the afternoon in a boring, sterile government office building in Compton and the other spent the day at Disneyland! Can you guess who had the better day!?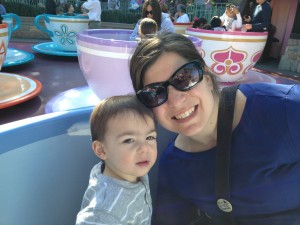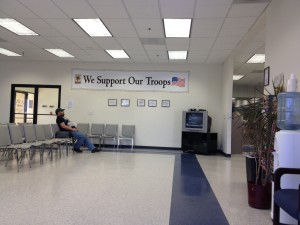 Nathan & I played at Disneyland, while Dan spent the afternoon having the car inspected for shipment. I think I got the better deal. Let's just say, this sign actually exists where Dan was…I would say it's not that magical….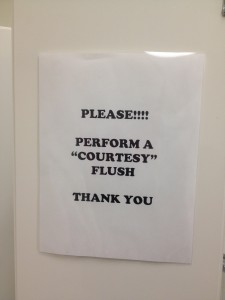 I think Dan's day felt more like he was being interrogated by Roz from Monster's Inc …"You didn't file your paperwork! Don't let it happen again!"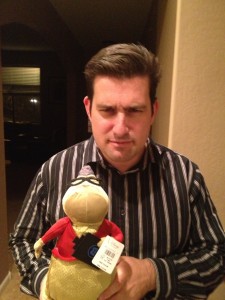 As for me, well, the first Monday after the Christmas season ended at Disneyland had very light crowds, but still heavy with holiday spirit! The Christmas tree was still up along with the beautiful garlands adorning Main Street.The skies were clear and the weather was a mild 60 degrees. We walked onto every ride with no waits and even had a magical moment with Chip.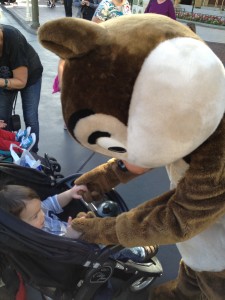 Nathan has now been to Disneyland enough times to have actual ride preferences-It's A Small World (Small Boatie) and Mater's Junkyard Jamboree (Tractor Ride) are his top two followed by The Little Mermaid  and Winnie the Pooh. So we spent the day hitting up his favorites and sneaking in favorite treats. It was also a final chance to have the holiday peppermint ice cream!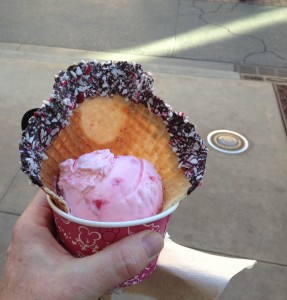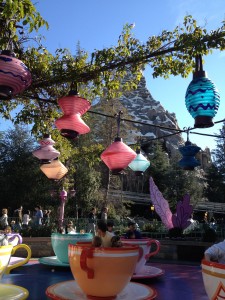 Dan's day was sprinkled with a little bit of pixie dust when he was finally finished at the processing center and we were able to eat dinner with our friends at Earl of Sandwich and experience a surprise! The Holiday Sandwich was still available (turkey, gravy, stuffing, cranberries-toasted on freshly baked bread), for one extra day! (it's the little things, folks).
Anyway, as some may know (if you know us at all you probably know), Dan and I are Disney aficionados (i.e. Nerds), so a bonus trip to Disneyland before we leave the country for three years was much needed. Even though Dan had a paperwork-laden filled day while Nathan and I played at the parks, the weekend overall felt like one last taste of true Americana before we embark on our new journey! Of course, there is always Disneyland Paris…..